Loading...
TH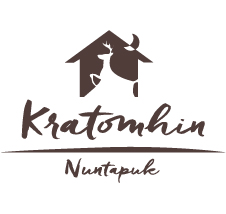 Welcome to
KRATOMHIN NUNTAPUK HOTEL & RESORT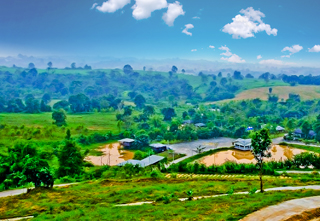 Welcome to Kratomhin Nuntapuk Hotel & Resort. This resort is situated among beautiful rolling hills and lush greenery. We have small cozy bungalows built in different styles to suit your personal tastes. Bring along your family and friends as we also have inter-connecting rooms and bungalows. For the best family or romantic vacation option in Nakorn Ratchasima, welcome home to Kratomhin.
Our warm and attentive staff is here to ensure your visit is comfortable and rewarding. We invite you to be next in line for your next vacation getaway, celebrating anniversaries or corporate trips. Our seminar rooms are available for corporate retreats that can accommodate up to 200 people with all the modern amenities. You and your loved one(s) will enjoy such activities as rowing, tennis, Thai traditional massage, fitness room, walk rally or a camp fire. Our restaurants provide various types of cuisine using the finest of ingredients and pesticide-free vegetables which are grown right on our property. Of course you can also purchase many items from here as a souvenir for your loved ones back home.
The New Lakeside and Chicken Farm
The first in Wangnamkeaw

Come and visit our latest addition, the Lakeside and Chicken Farm today.
MORE DETAIL
MEDITATION AT THE RESORT
Eat, Drink and Meditate

Perhaps one of the most unique attributes about Kratomhin Nuntapuk
is fact that we also offer a meditation course for those who wants to learn
what Buddhism is really all about.
MORE DETAIL
CONTACT US
Address
57/58 Moo 17 Tombon Wang Nam Kiew, Amphur Wang Nam Kiew, Nakorn Ratchasima 30370
Tel:
087-995-5799
,
089-886-2282
JOIN US
Recruit multiple positions.
Apply Online Form
Click here